SERVICES
Aeroderivative Service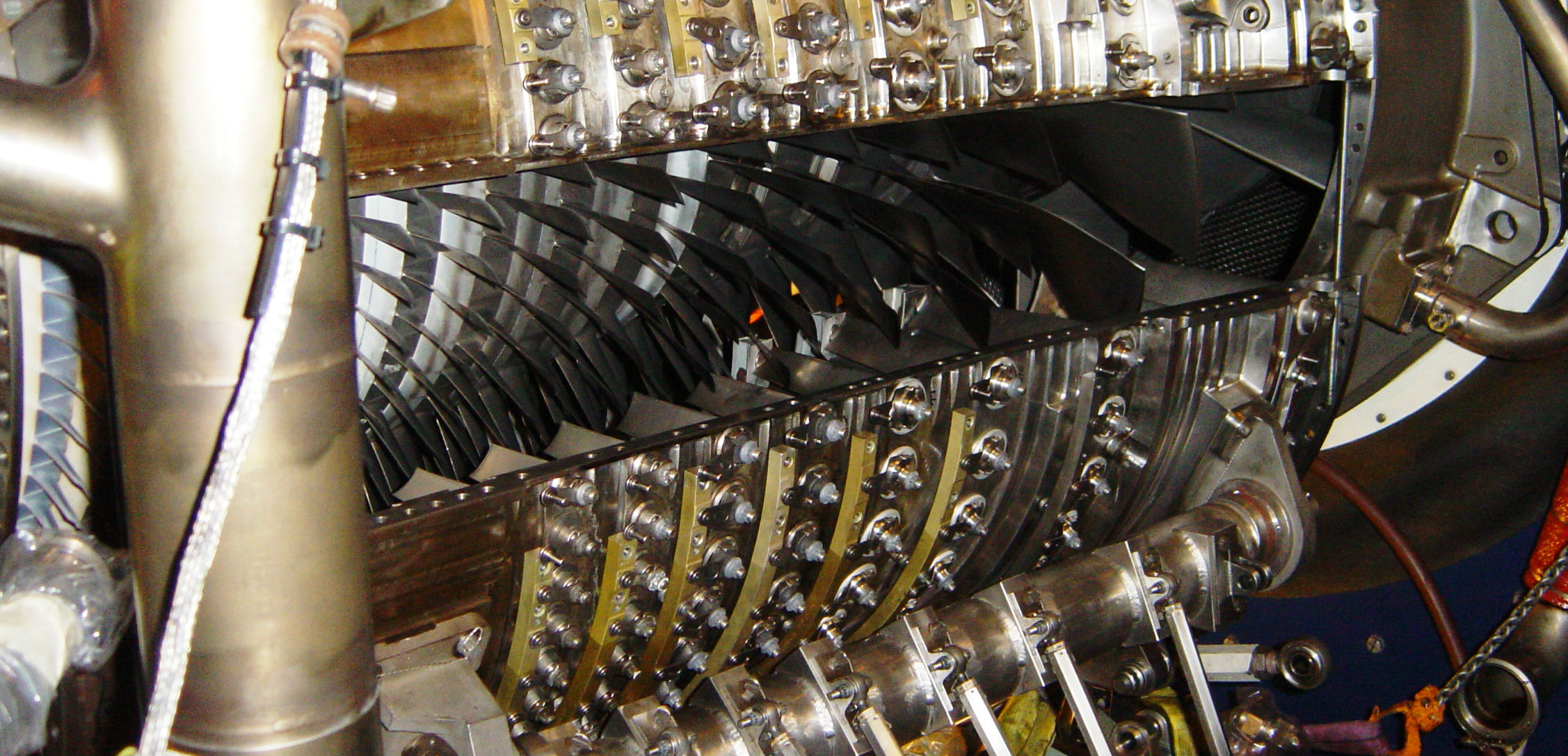 We offer full expert field service support domestically and worldwide. Our service department is a highly skilled and qualified team. Experienced in service and site management on shore and off shore.
They have mastered all levels of maintenance on GE LM series and Pratt & Whitney gas turbines. Their experience covers a wide variety of maintenance issues and troubleshooting. MFS field service technicians are available 24 hours per day, seven days per week to ensure an immediate response to your needs.
Our service engineers are well qualified and certified (VCA/SCC**, NOGEPA, OPITO, OLF)
Heavy Duty Service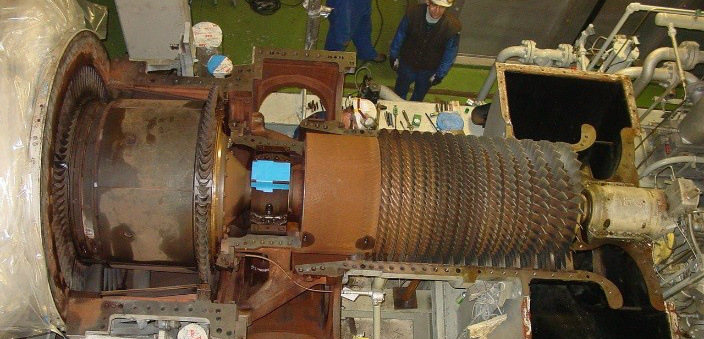 We offer services for heavy duty frame type gas turbines and packages. A highly qualified team with unmatched experience in service and site management on- and offshore will be at your disposal. They are flexible and reliable throughout the entire process, from planning, performing and closing out the outage.
Outages such as; Major Overhauls (MO), Hot Gas Path Inspections (HGPI), Combustion Inspections (CI) or Borescope Inspections (BI) are standard practice. Beside of this we carry out (new) installation of your power plant, commissioning and even operate it. Also relocations are very complicated and challenging jobs, this is where we can assist you with our experience.
Your heavy duty gas turbine/package will be in reliable and good hands!

Our service engineers are well qualified and certified (VCA/SCC**, NOGEPA, OPITO, OLF)
Summary of Services for Aeroderivative and Heavy Duty:
Site management
Project management
Plant operation & maintenance
On-site maintenance and repair
Site relocations
Consulting
Borescope inspections
Troubleshooting
Alignment inspections and corrective actions
Instrument calibration
Controls services
Controls upgrades and replacements
Training
Gas turbine monitoring (online and offline)
Gas turbine and auxillary maintenance and inspections
Inventory / stock management
Independent third party consulting
Gas turbine overhaul
MO / HGPI / CI
Field and shop balancing
Flexible service agreements (LTSA)
Gas turbine package rehabilitation and repair
Lease engine concepts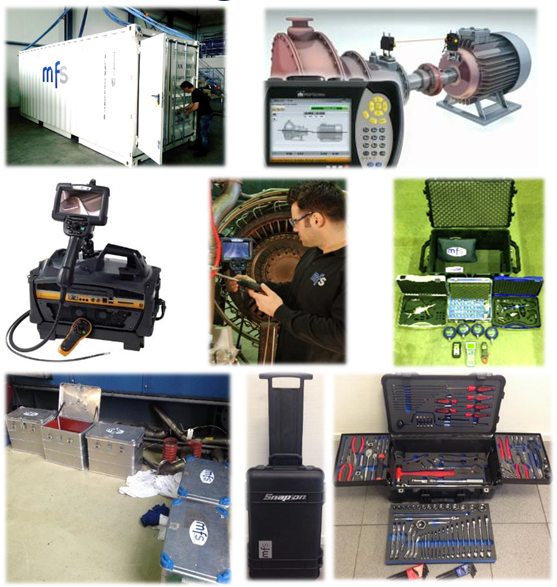 Do you want us to take care of your power? Contact us immediately!
MFS Shop
Over the years MFS has developed a 'state of the art' shop with all needed equipment. In our workshop we are capable of handling Heavy Duty gas turbines, rotors and all types of LM gas turbines.
Our work shop is equipped with two balancing machines able to handle rotors between 30kg and up to a maximum weight of 12 Tons. To be able to perform these jobs we have installed an overhead crane and all required support equipment that is needed.
The repair, inspection and overhaul services are not limited to the gas turbine only, also the most common auxiliary equipment of the gas turbine (package) can be serviced.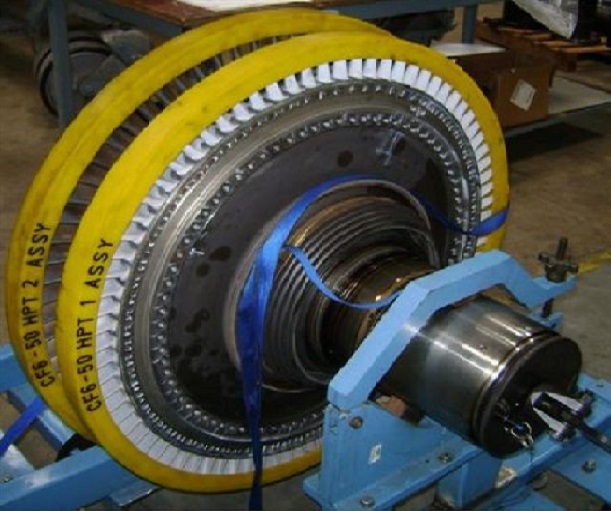 Our repairs
We offer component repair in our workshop or together with approved repair facilities.
For example; disassembly, inspection, assembly and balancing of HPT modules with original OEM parts or the alternative Chromalloy parts at our own workshop. We can utilize this approach when the respective parts and assemblies are repairable.
Operators prefer the convenience of our rotable exchange parts, such as; VSV controllers, starters, nozzles, blades, bearings, thermocouples and more to minimize downtime for our customer. Therefor we have repaired items on stock or we service it directly for you.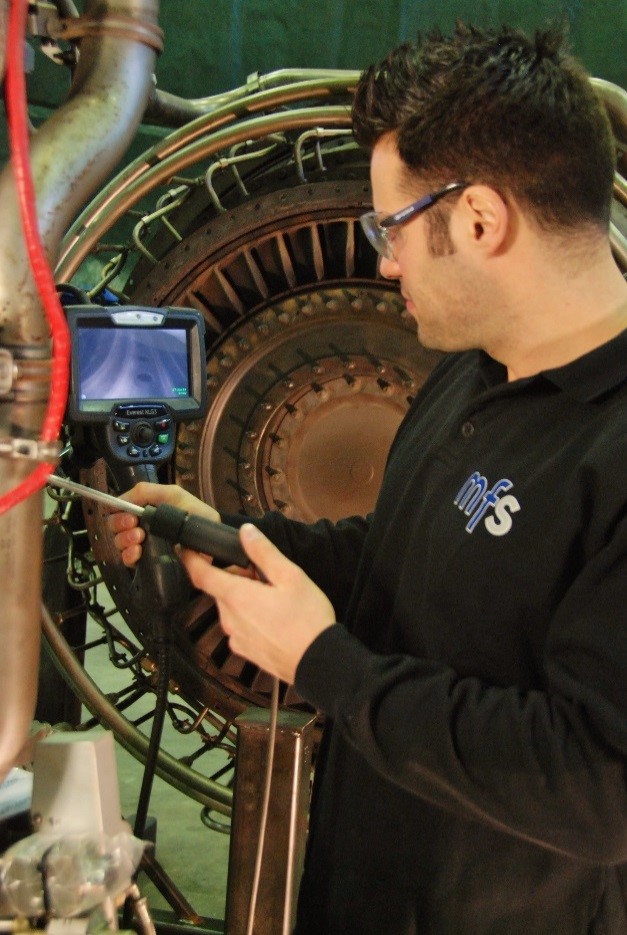 MFS bv Tool Container
To give our customers the best possible service we have a tool container available, used at big repairs or maintenance projects. Mainly used for major overhauls and hot gas path inspections on heavy duty gas turbines.
The 20ft tool container is fully equipped with all specialized tooling to use on site. All contained equipment is inspected, labeled and calibrated according all safety regulations.
For planned maintenance the container will be shipped to site at least one week before maintenance outages. In case of emergency support the container will be shipped within 24 hours from our facility in Heteren.